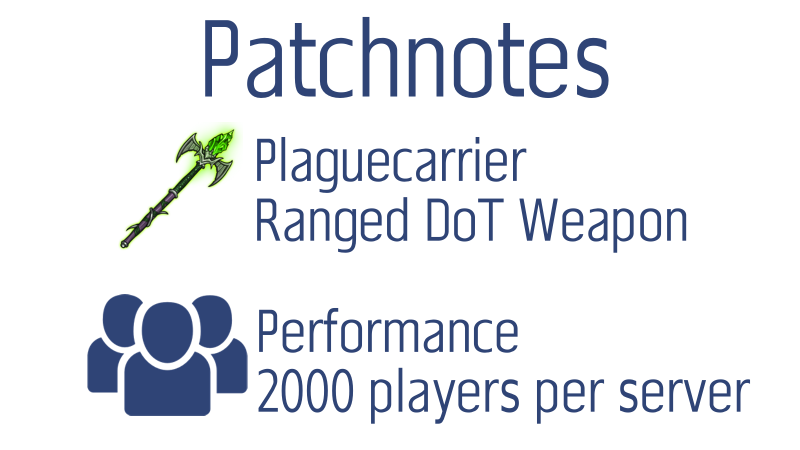 Plague Carrier #
Plague Carrier is a new distance weapon.
It has a lot of damage over time(DoT) effects.
Your main goal is to maximize the uptime of your DoTs on the target.
The full ability descriptions are available here.
Mass Performance Test #
We tested the game server with 2000 players playing together. You can only see 80 in this video because the server runs 25 instances of this level in parallel.
The main problem was bandwidth. My developer setup doesn't have enough throughput to simulate 2000 players. So I had to use another server to supply the other half.
It was quite a rough optimizing journey. We got from 1000MBit/s per 1000 players to 130MBit/s. The primary optimizations were reducing the payload and better encoding.
I will write a follow-up article on this one. It will detail the process to reduce the bandwidth.
Name plate customization #
You can now define the way names are shown over targets.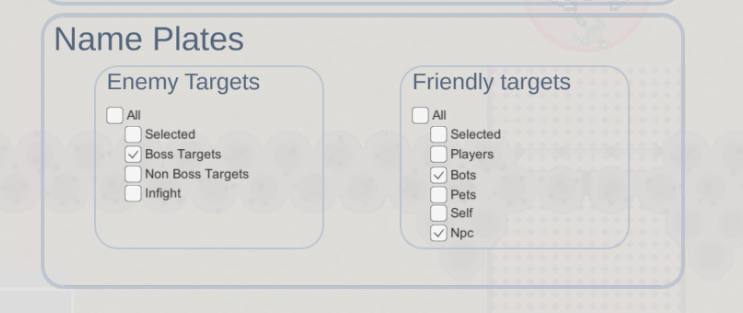 Password reset #
You can now reset your password. You need will your original Invite-Id or be logged in your Steam-Account.